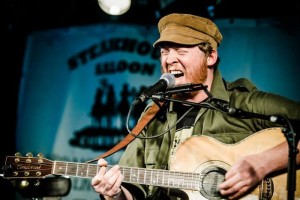 Renowned Dublin musician Dylan Walshe is an Irish Muddy Roots recording artist who sings traditional songs of the working classes and reinterprets a wide spectrum of songs in his own inimitable style. He is known for his robust guitar playing and warm unique vocal style. Walshe's style runs the gamut from Folk, Blues, Rock, Celtic, Punk and Country.
Walshe has shared the stage with such legends as Ralph Stanley and Del McCoury and has joined Flogging Molly on their punk rock cruise through the Bahamas.
Dylan Walshe performs at Irish Fest on Saturday, July 8th at 2:30pm.
https://www.facebook.com/MusicOfDylanWalshe/