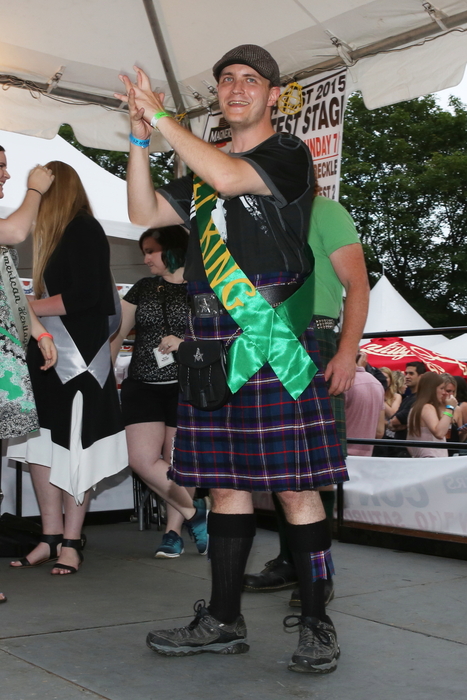 Calling all men! Grab your kilts and strut your stuff at the fourth annual Men in Kilts Contest. The contest pits gents of all ages against each other, as they vie for the title of Kilt King.
Categories:
Junior Men in Kilts, for men 17 and under
Men in Kilts, ages 18-34
Men in Kilts, ages 35 and over
Female celebrity judges will vote on the stage portion of the contest, but contestants can also have friends and family purchase "KING" votes for the fundraiser after the stage contest. Votes can be purchased for your favorite Kilter from 6 pm to 8 pm at the Contest Tent. $1 buys one vote, or 6 votes are $5. All contestants must wear a kilt. The winner must be present to win. Crowns and sashes will be awarded for the top prizes.
The Men in Kilts Contest is Saturday, July 9 at 7:30 pm and the King will be crowned at 9:30 pm, in the Fifth Province.