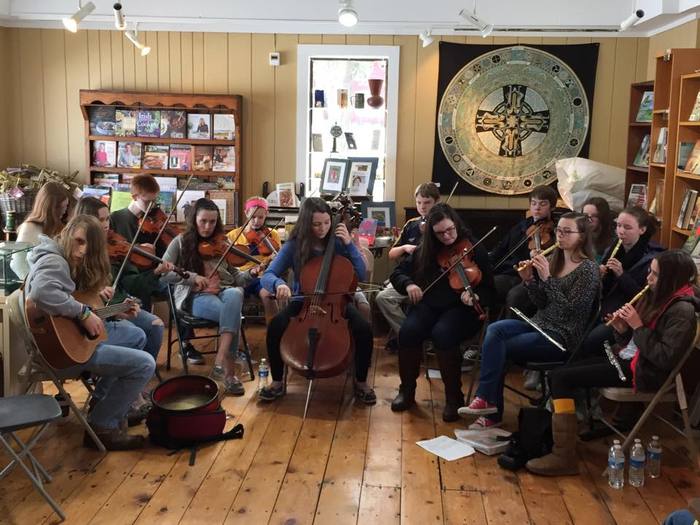 The Academy of Irish Music students meet twice a week at the Irish American Heritage Center, under the direction of Noel Rice. Group classes and private lessons are available for flute, whistle, bodhran, fiddle, viola and cello. Students are divided into junior, intermediate and senior ensemble groups based on ability, experience, and instrumental needs. Progress in musical skills demands a high level of commitment. Students are expected to demonstrate dedication to their craft.
The children come from different corners of the Chicago metropolitan area. Most of them participate in school bands and orchestras; many are Suzuki trained. The students of the Academy compete individually and as group at the Midwest Fleadh Cheoil, the qualifying competition for the All-Ireland music competition held each year in late August.
Students also perform throughout the Chicago community for various charity events, weddings, funerals, and private parties and at Milwaukee Irish Fest.
The Academy of Irish Music performs on Saturday, July 9 at Noon.