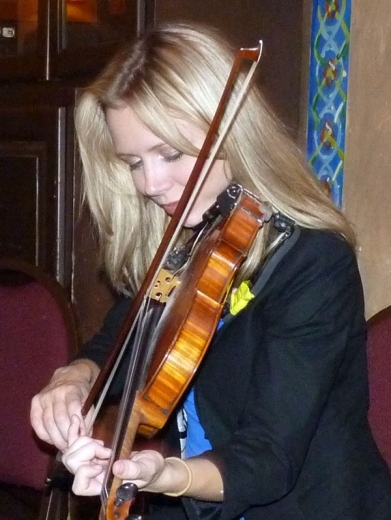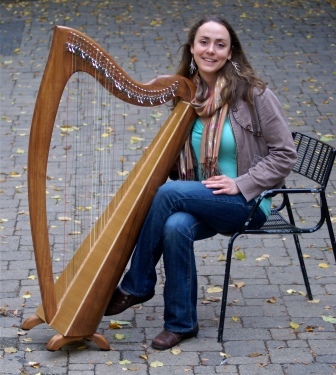 Aislinn Gagliardi is a professional Irish harpist based in Chicago, and is well sought after as a performer, teacher and recording artist. She recently released her debut solo album The Thin Place featuring guest musicians Teresa Shine, Liz Carroll and John Williams. Known for her syncopated and rhythmic accompaniment, Gagliardi's compositions and arrangements offer a fresh perspective to the Irish music tradition.
Raised on the Southside of Chicago, an area rich in Irish culture, Teresa was first introduced to the Irish fiddle from Sligo native Phil Durkin who taught her and her siblings Irish traditional music. Growing up, she and her siblings spent many years playing at Ceilis, sessions, and Irish musician association events locally, nationally, and in Ireland.  In recent years, Shine has spent a lot of time being a musician for Irish dancing competitions and events and has travelled to world folk festivals as a musician for the Trinity Irish Dancers. Currently, she leads a monthly session at Connolly's in Oak Park and teaches Irish music classes at the Old Town School of Folk music, Gaelic Park and Saint John Fisher School in Chicago.
Aislinn Gagliardi and Teresa Shine perform on Sunday, July 10 at 2 pm.