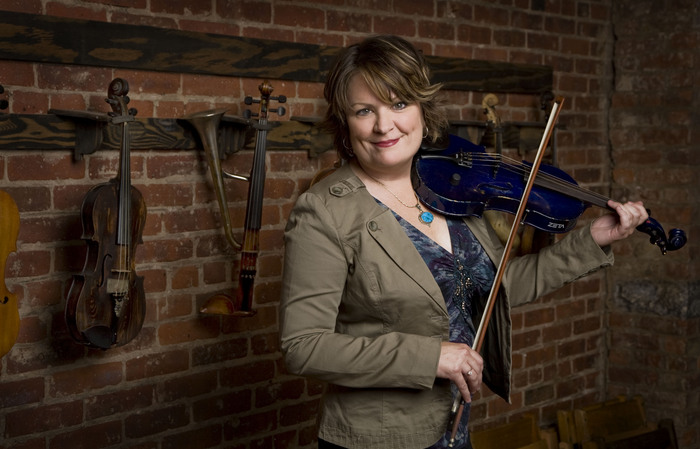 Legendary fiddle player Eileen Ivers has established herself as the pre-eminent exponent of the Irish fiddle in the world today. Ivers is a Grammy winner and Emmy nominee, was an original musical star of Riverdance, a founding member of Cherish the Ladies, has guest-starred with over 40 orchestras, is a nine time All-Ireland Fiddle Champion, and performed with the London Symphony Orchestra, Boston Pops, Sting, Hall and Oates and The Chieftains. She has performed for Presidents and royalty worldwide.
She is firmly rooted in traditional Irish music, but she is also celebrated as a musical pioneer with The New York Times calling her "the Jimi Hendrix of the violin". Ivers' recording credits include over 80 contemporary and traditional albums and numerous movie scores. She is hailed as one of the great innovators and pioneers in the Celtic and World music genres.
Eileen Ivers performs on Saturday, July 9 at 9pm.
www.facebook.com/OfficialEileenIvers