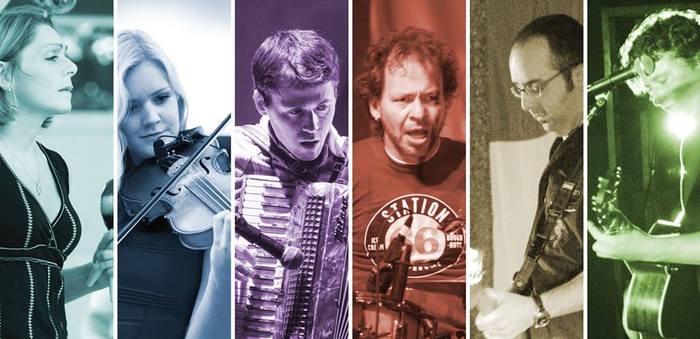 FONN MÓR is a traditional Celtic folk band with a variety of cross cultural and rock influences. Old and new Ireland blend with world beat rhythms to create the unique Celtic sound of Fonn Mor. With rich soulful vocals, fiddle, guitar and a wide range of percussive instruments, Fonn Mor delivers an energetic live show that has helped them build a strong and ever increasing following.
The band performs in clubs and concerts throughout the Midwest. Their festival performances have included the Milwaukee Irish Fest, Chicago Celtic Fest and Michigan Irish Fest, among many others.
Fonn Mor is Curt Tramel on guitar and banjo, Aaron Brown on mandolin, harmonica, accordion, guitar and harmonies, Simone Keenan on lead vocals, tambourine and maracas, Ian King on Violin, Stone on percussion, Rick Stubbs on bass and Grace MacMaster on violin.
Fonn Mor performs on Sunday, July 10 at 3pm.