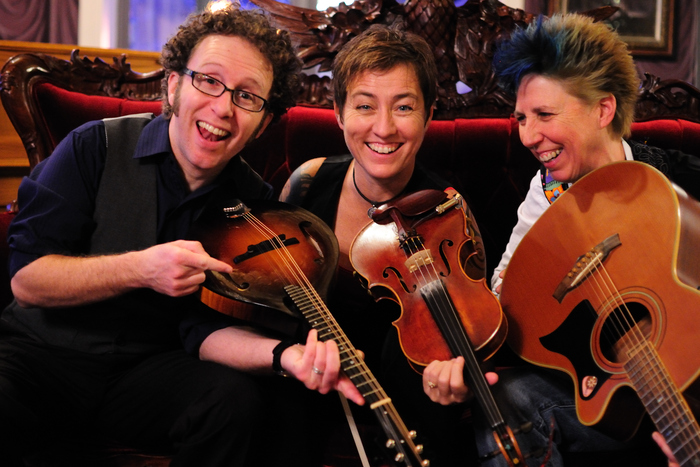 The Hounds of Finn is a high-energy folk-rock group forged from the roots of Celtic and American traditions. Based in St. Paul, the Hounds perform both original and standard material inspired by Celtic, Americana, Bluegrass, and folk/roots music from around the world; topped off with a sprinkling of traditional Irish and Scottish tunes.
The Hounds have been performing together since 2007 and have produced two full length CDs, three EP's and a full length live performance DVD. The Hounds share a passion for performing, creating, and exploring music. They seek to bridge the gap between Celtic folk music and modern rock and reach out to audiences across genres, expanding mind and generating excitement about the roots of the music that inspires them. The Hounds of Finn are Pete  McCauley on vocals, mandolin and guitar, Michelle MacGregor on fiddle and bodhran and Lojo Russo on vocals, guitar, mandolin, bodhran and bass.
The Hounds of Finn perform on Sunday, July 10 at 7 pm.