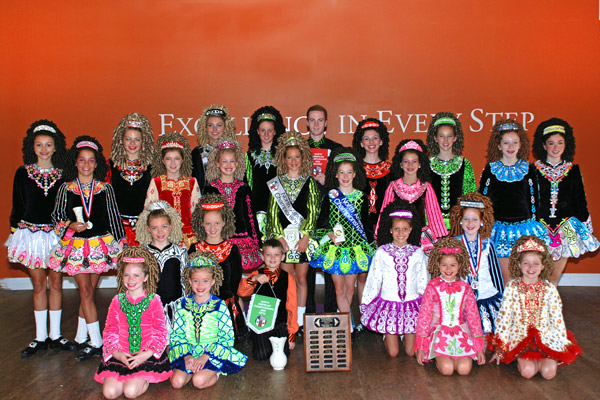 Mulhern School of Irish Dance trains students from the Introductory Beginner all the way up to World Championship level.  Each and every dancer in the Mulhern School of Irish Dance learns all of the basics in feet placement, carriage, music/timing, and love of dance all while having fun. Many of Mulhern's students enjoy the art form and culture recreationally and others opt to enter the competitive arena.  Each dancer and her or his family decide how they wish to participate and enjoy this amazing sport!
The Mulhern School holds numerous National and Regional Championship titles and have medalled at the prestigious World Championships, All Ireland Championships, All Scotland Championships, the British National Championships and the Great Britain Championships.
Mulhern School of Irish Dance performs at Irish Fest on Saturday, July 10 at 1:30 pm on the Auditorium stage.