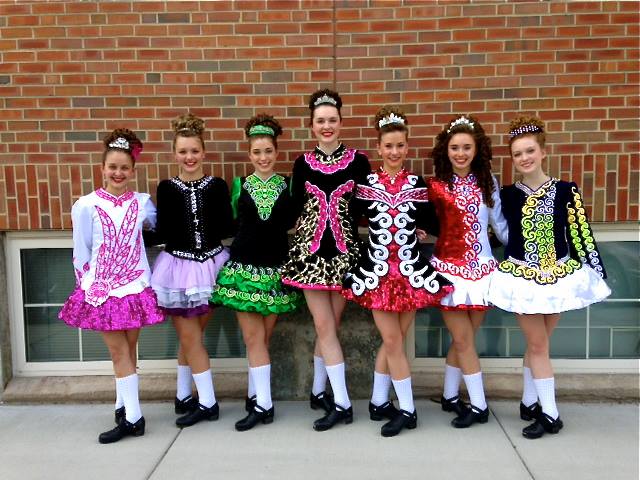 After an unparalleled competitive career, Tim O'Hare (T.C.R.G., A.D.C.R.G.) started the O'Hare School of Irish Dance in Plymouth, Michigan in 1979. Along with numerous Regional and National Championships, Tim was the first North American dancer to win two World Championships. In 1984 he opened schools in Cleveland and Akron Ohio. In 1996 he further expanded his school to Chicago.
The O'Hare School now boasts more World Championship titles in solo dance than any other school in the country. Tim's teaching success has been recognized by the National Foundation for Advancement in the Arts, and in 1999 Tim and his students were invited to perform for President Clintons St. Patrick's Day Reception at the White House. Tim has been a featured artist at Celtic festivals from Anchorage to Wolf Trap. He toured extensively with the Chieftains and was seen in the Disney film "Mafia!" as the 'Lord of the Feet'.
Michael Belvitch is a T.C.R.G. (certified Irish dance instructor) and started dancing at the age of 8 in Plymouth, Michigan under the instruction of Tim O'Hare. Michael placed first at six consecutive Mid-America and two North American Championships. He also won the All-Ireland Championships and back-to-back World Championships. Michael toured with Riverdance for three years and appeared on "Dancing with the Stars".  It is our privilege to have his passion and expertise to offer to the students at the O'Hare School of Irish dance.
The O'Hare School of Irish Dance performs throughout Chicago at festivals and celebrations and has appeared on ABC7, WBBM TV and many others.
The O'Hare School of Irish Dance will perform at Irish Fest on Sunday, July 10th at 4:30 pm.