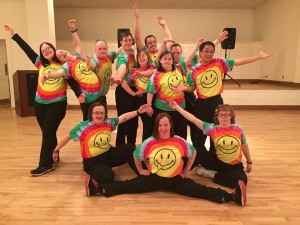 One of Irish Fest's most popular performances each year is by Chicago's very own Misericordia Heartbreakers and Heartzingers. 
Misericordia provides a continuum of care for 600 children and adults with developmental disabilities many of whom are physically challenged as well. Misericordia residents' own performing groups, the dancing. Heartbreakers and singing-and-signing Heartzingers, appear each year at Irish Fest and wow audiences with their singing and signing their songs and dancing to oldies, rock and roll and Irish tunes.
Misericordia Heartbreakers and Heartzingers perform on Sunday July 8th at 1pm on Folk Stage..
Misericordia Heartbreakers and Heartzingers Website