Several Irish dance schools and organizations practice and perform at the IAHC. They are: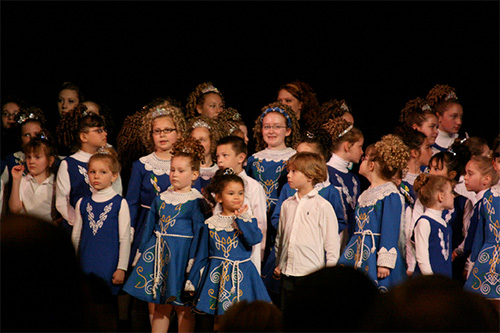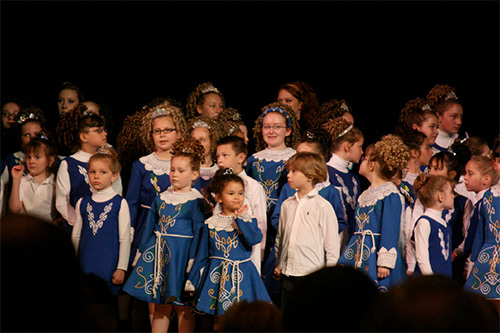 O'Hare School of Irish Dance
773-230-4158
email: info@oharedancechicago.com
www.oharedancechicago.com
The O'Hare School of Irish Dance boasts more World Championship titles than another school in the country! Founded in 1979, Tim O'Hare has been the driving force behind successful Irish dance schools in three states and was the first North American dancer to win two world championships. Classes at the Irish American Heritage Center prepare you for competition as well as being a performer in Chicago's premier performance troupe! Our students have been featured at Chicago's festivals as well as local news features. Classes are taught by Michael Belvitch TCRG, a two- time World Champion and Riverdance performer! Come try out a class and see what all the buzz about the O'Hare School is about!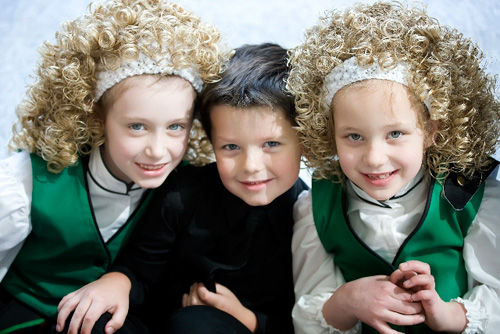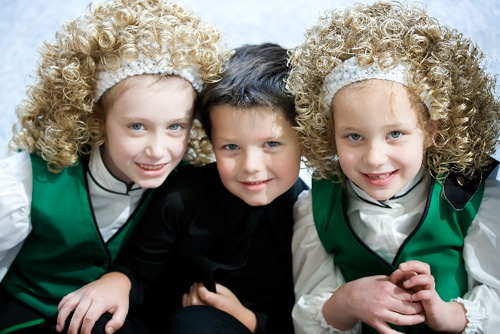 Trinity Academy of Irish Dance
877-326-2328
www.trinityirishdance.com
Trinity was founded in 1979 by Artistic Director Mark Howard, a two-time Emmy award-winning choreographer. In Trinity's unique program, instructors focus on the importance of having fun while developing self-respect and confidence in their students. The Trinity program is held together by its powerful philosophy of empowerment that teaches students life lessons both on and off the dance floor. Trinity instructors utilize a noncompetitive teaching method that places children on a "journey" through Ireland, teaching the beauty of the dance form along with poise, agility, strength, confidence, sportsmanship and cultural lessons along the way. While only five percent of Trinity dancers compete at the highest international levels, the great majority of students learn solo and team dances to celebrate Celtic traditions and have fun performing around town and competing in smaller local competitions. The Trinity program allows dancers to take Irish dance at their own pace, giving them the choice to get as much or as little as they want out of it. Classes for team and performance dance are optional.
The Trinity dancers have appeared in numerous feature films and on national television programs including TheTonight Show with Johnny Carson and Jay Leno, Late Night with Conan O'Brien, CBS This Morning, The Today Show, Good Morning America and The Martha Stewart Show to name a few. Trinity has also won two Emmy Awards for appearances on PBS.
Trinity Academy of Irish Dance has a convenient location at the Irish American Heritage Center as well as the Lakeview neighborhood of Chicago, Palatine, Elmhurst, and Western Springs in Illinois; and numerous locations in Wisconsin.
The Francis O'Neill Club
This group is made up of Céilí and Set Dancing enthusiasts who dance, teach, and hand down the traditional folk dances of Ireland. A Céilí Mor (Big Céilí) is held the first Fridays of each month. Free lessons begin at 7:30pm, followed by live music with The Ceoltoiri Chicago Céilí Band from 8:30-11:30pm. in the Fifth Province. The cost is $10. A Regular Céilí is held the 2nd, 3rd, 4th, or 5th Fridays of each month, with taped music from 8pm-11pm. The cost is $5 for Francis O'Neill Club members and $7 for non-members.
Set Dancing Instruction
Set dance instruction and practice is every Tuesday evening in Room 111 at 7:30pm. No advance sign up is required. For more information, call the Center office at 773-282-7035, ext. 10.