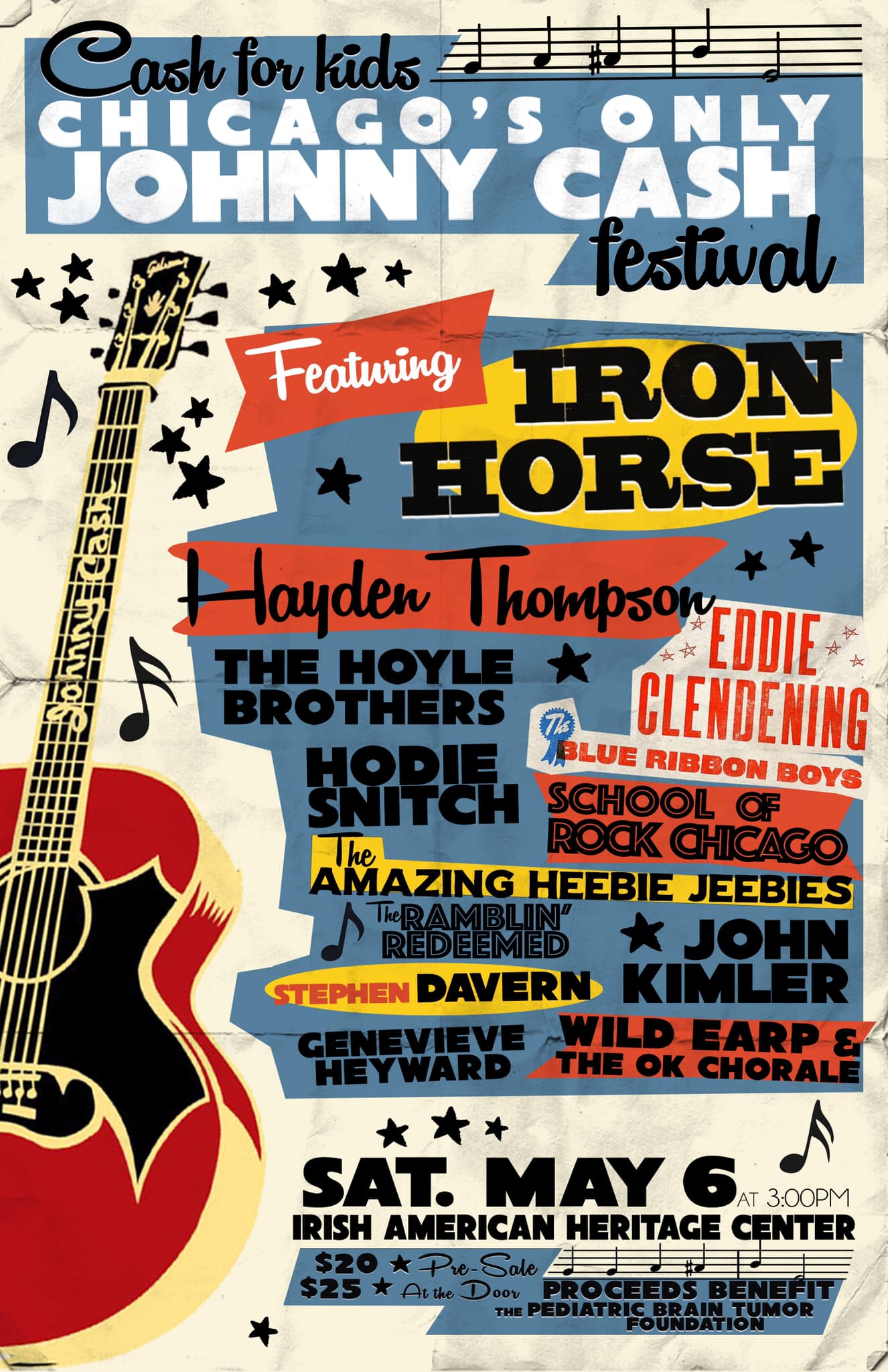 Cash for Kids! Chicago's Only Johnny Cash Festival
May 6 @ 3:00 pm

-

11:00 pm
Cash for Kids is back at the Irish American Heritage Center on May 6th! Chicago's only Johnny Cash Festival and fundraiser for the Pediatric Brain Tumor Foundation features music on three different stages throughout the evening, including touring and local acts – all in the spirit of The Man in Black. Cash for Kids is a celebration of the creativity, vibe and spirit of Johnny Cash and the Carter Family's contribution to American music. Whether it's country, folk, rockabilly, gospel, blues or various other genres Johnny explored, you can expect to hear one of your favorites or even something you've never heard before. Enjoy 10 acts on 3 stages and join musicians and music lovers as they come together in the fight against pediatric brain tumors. The event is conveniently located at the Irish American Heritage Center 4626 N. Knox in Chicago, with easy access to all parts of Chicagoland and plenty of free parking.
Artists scheduled to perform include Hayden Thompson, Iron Horse, Eddie Clendenning, The Hoyle Brothers, Hodie Snitch, The Amazing Heeby Jeebys, School of Rock Chicago, Stephen Davern, John Kimler, Genevieve Heyward, The Ramblin' Redeemed and Wild Earp and the OK Chorale.
Lots of fun. Lots of great music, all proceeds to benefit the The Pediatric Brain Tumor Foundation, the world's leading nonprofit dedicated to the childhood brain tumor community.
Thanks to our sponsors Flood Brothers Disposal and Floods Royal Flush.
!!!NEW THIS YEAR- DOORS OPEN AT 3:00 FOR LIVE MUSIC AND A KENTUCKY DERBY WATCH PARTY!!!