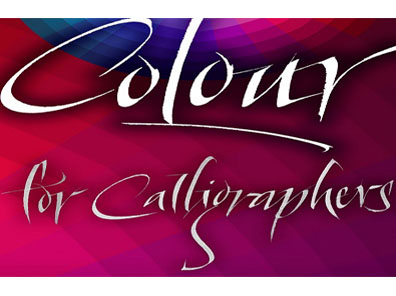 Color For Calligraphers
October 21, 2019 @ 9:00 am

-

October 23, 2019 @ 5:00 pm
The Chicago Calligraphy Collective presents a workshop with artist Denis Brown.
Denis Brown's work stems from ancient traditions of manuscript writing, and he has engaged with these since his early teens. Rigorous formal training in traditional calligraphy at London's Roehampton Institute has formed a strong foundation for later experimental work. Brown's work explodes from and extends traditions of calligraphy in the form of innovative works of art. Widely traveled with his work, he has lectured on four continents, and is internationally recognized as a world leader in the field of Letter Arts
In this workshop, learn to plan color schemes with tips to make them more lively. Paint color-wash backgrounds for calligraphy and explore color theory to be more confident in using color. This workshop is open to calligraphers and artists of all media and levels who wish to learn and apply color theory with confidence!
The workshop is October 21 and 22 with an optional date on October 23, providing participants an opportunity to apply more exercises and projects facilitated by Brown
To register, click below:
Event Navigation