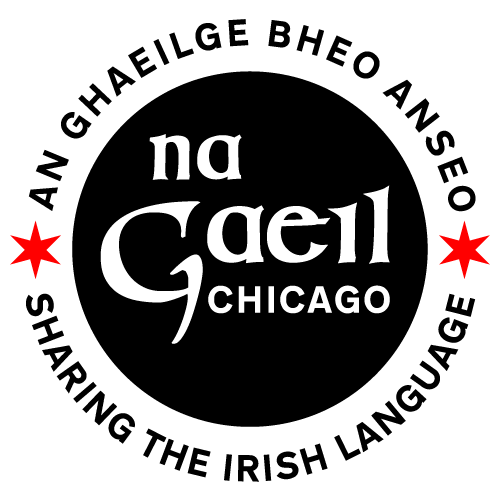 Irish Language Classes Start Soon!
Registration for NA GAEIL CHICAGO's Fall 2022 15-week Irish-language classes for students living in Chicagoland is now open!
The 2022 Fall term runs from mid-September through mid-January 2023. Come connect with Irish culture, heritage, and new friends through the first language of Ireland in an informal and fun setting. Register here

In-person classes take place at the Irish American Heritage Center, and there are online classes for the Beginner and Beginner 2 levels, as well. There are nine classes in all, on four different levels!

Detailed class descriptions are on their Eventbrite registration pages. Feel free to write info@nagaeil.org if you are uncertain about which class to choose.

If you have no prior experience with the Irish language, or otherwise need a Beginner-level class, the Fall 2022 term is your starting point. (The Spring term picks up where the Fall term leaves off.) Tuition for the Fall term is $130 for new Na Gaeil Chicago students and $105 for our returning students. Tuition includes books and materials.

Join the mailing list to stay informed about classes and other Irish language events. Email info@nagaeil.org for more information about Na Gaeil Chicago, classes, or the Irish language in general.