Academy of Irish Music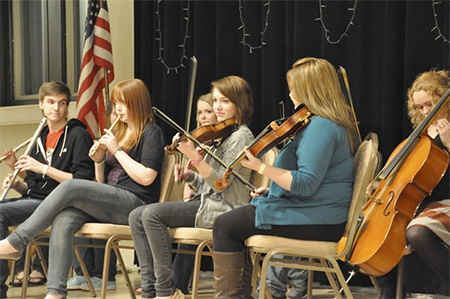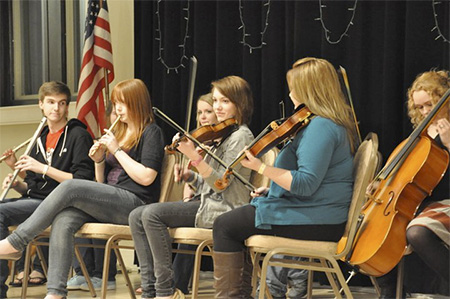 The Academy of Irish Music students meet weekly at the Center. Group classes and private lessons are available for flute, whistle, bodhran, fiddle, viola and cello. Students are divided into junior, intermediate and senior ensemble groups based on ability, experience and instrumental needs.
Students come from all over Chicagoland. Most participate in school bands and orchestras and many are Suzuki-trained. These kids really enjoy what they learn and for them playing music is all about fun.
The students of the Academy compete individually and as group at the Midwest Fleadh Cheoil, the qualifying competition for the All-Ireland music competition held each year in late August.
The Academy also offers adult lessons on a variety of instruments by Noel Rice.
To inquire about classes, contact Director Noel Rice at 847-564-1338 or visit their website at www.academyofirishmusic.org.
The Irish Music School of Chicago
Whether you are a beginner with no prior music playing experience, a classical music student ready to try Irish music, or a seasoned session player who wants to learn different styles of traditional Irish music, there is a place for you with the Irish Music School of Chicago.
The School strives to create a community of music lovers who come together to experience the joys of traditional Irish music. Students can participate by playing an instrument or learning to sing traditional Irish songs and dance.
Private lessons also are available in Fiddle, Tin Whistle, Flute, Piano, Bodhrán, Uilleann Pipes, Guitar, Guitar, Bouzouki, Singing and Cello. For class registration and information, click below.
Tin Whistle and Uilleann Pipes Instruction with Patrick Cannady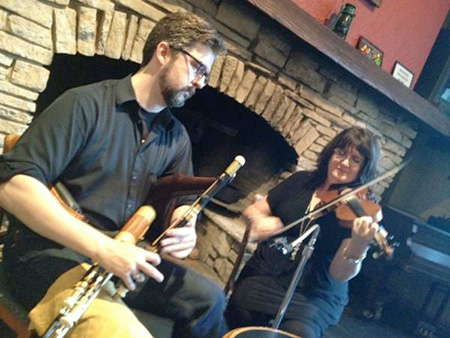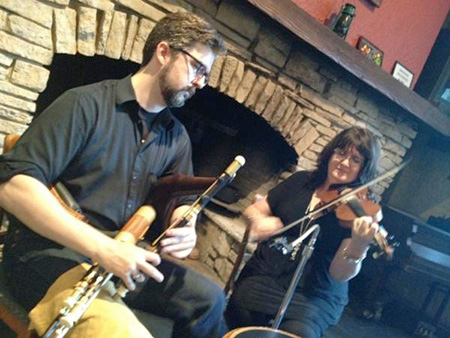 Patrick Cannady has more than 20 years' experience playing Irish traditional music on tin whistle and the uilleann pipes and offers lessons to children and adults ages 10 and up.
The whistle is a deceptively simple six-holed end blown flute, similar to a recorder.  It is both a fine instrument in its own right and a natural stepping stone to other traditional Irish instruments, including the uilleann pipes.
What are Uilleann Pipes?
The uilleann pipes are a member of the bagpipes family of instruments. Uilleann pipes are quiet enough for indoor use and have the ability to play a full two-octave scale. They play well with others, too, especially the fiddle and flute. A minimum of 1-2 years studying the whistle or similar woodwind (such as the flute) is strongly recommended prior to taking up the uilleann pipes.
Lessons are usually Saturday afternoons and Wednesday evenings. Email irishtradmusic@sbcglobal.net for more information on how to get started!