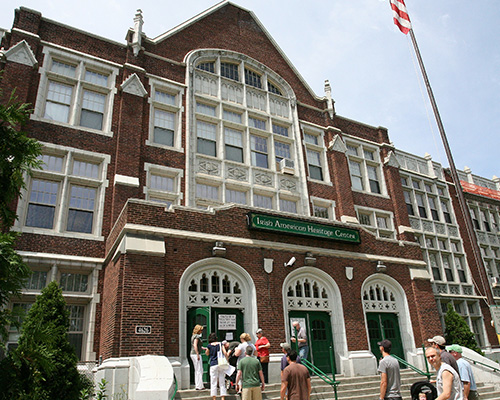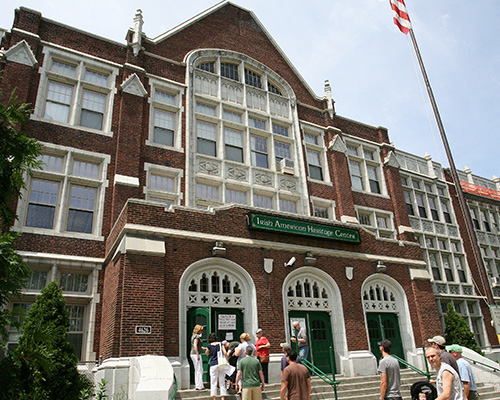 The mission of the Irish American Heritage Center (IHAC) is to nurture and strengthen Irish culture and heritage through programs emphasizing Irish music, literature, drama, traditional dancing, fine arts, and the Irish and Irish-Americans' constructive contributions to the United States of America.
Located on Chicago's northwest side in a historic, renovated, turn-of-the-20th century building that sprawls over a full city block, the IAHC is a destination for people of Irish descent and those who wish to learn more about the Irish heritage.
Explore the Irish American Heritage Center:
Our partners offer a broad selection of quality educational programs in traditional Irish music, dance, theatre, film, literature, language, Irish customs, and more.
Activities at the Irish American Heritage Center:
Thanks to the hundreds of passionate volunteers, professional staff, and a dedicated sixteen-member board of directors, the Irish American Heritage Center continues to deliver upon its mission as a non-profit organization, enhancing the quality of life for our members and those in our community.