The mission of the Irish American Heritage Center is to nurture and strengthen Irish culture and heritage through programs emphasizing Irish music, literature, drama, traditional dancing, fine arts and the constructive contributions of the Irish and Irish-Americans to the United States of America. The Irish American Heritage Center supports this mission by maintaining its resources, including the museum, Irish school, archives, choir, art gallery, auditorium, library, theatre group and other related programs and partnerships, while providing a gathering place for the Irish American community and those interested in Irish culture.The Irish American Heritage Center is one of the premiere Irish cultural organizations in the United States. It is a destination for people of Irish descent as well as those who wish to learn more about the Irish heritage.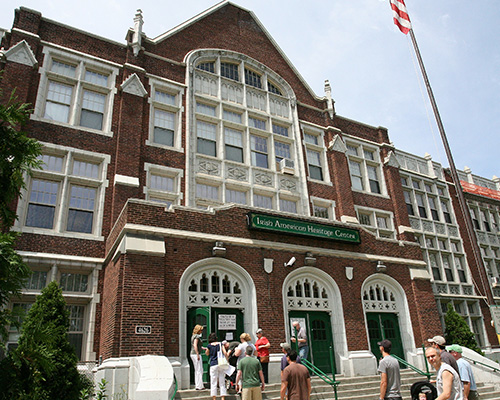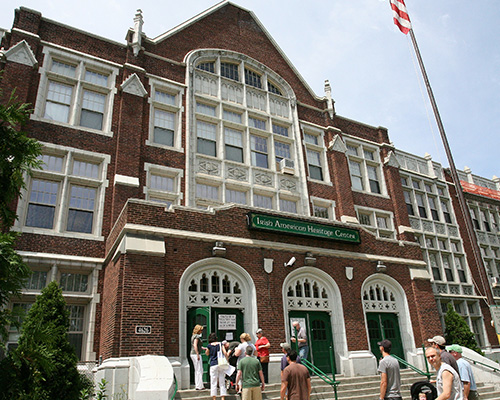 There's no place quite like the Irish American Heritage Center when it comes to providing the very best in Irish culture through the arts, history, education, dance and social outlets.
Located on the city's northwest side in a renovated, turn-of-the-20th century building that sprawls over a full city block, the IAHC is dedicated to fostering Irish heritage, culture and traditions in America.
The Center boasts a 658-seat theatre, library, museum, art gallery, authentic Irish pub, dance practice studios, meeting rooms and banquet rooms for parties. The building is wheelchair-accessible.  We provide a broad selection of quality educational programs in traditional Irish music, dance, theatre, film, literature, language, Irish customs and more.
Thanks to the hundreds of passionate volunteers, a professional staff and a dedicated sixteen-member board of directors, the Irish American Heritage Center continues to deliver upon its mission as a non-profit organization, enhancing the quality of life for our members and those in our community.
Click here to see how you can help us reach our goals.