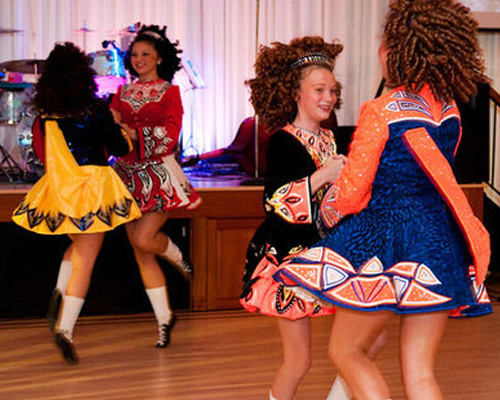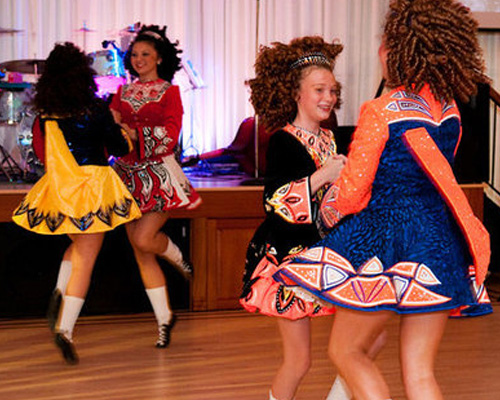 Irish dance is an integral part of the Irish American Heritage Center culture. From step dance to ceili dance, the halls are filled with the sights and sounds of dancing.
We offer classes in dance for children and adults and many skilled dancers have gotten their start in one of the IAHC's many classrooms.
The Center is home to many Irish dance schools who offer classes at every level. Schools include Trinity Academy of Irish Dance, the O'Hare School of Irish Dance, the Mulhern School of Irish Dance, Identity Irish Dance Company and Sheila Tully Academy of Irish Dance.
Adults can learn and participate in ceili dancing or set dancing and no experience is required. Grab your dance shoes and come on out for fun and culture on the dance floors of the IAHC.
For more information on IAHC dance programs and classes, click here.