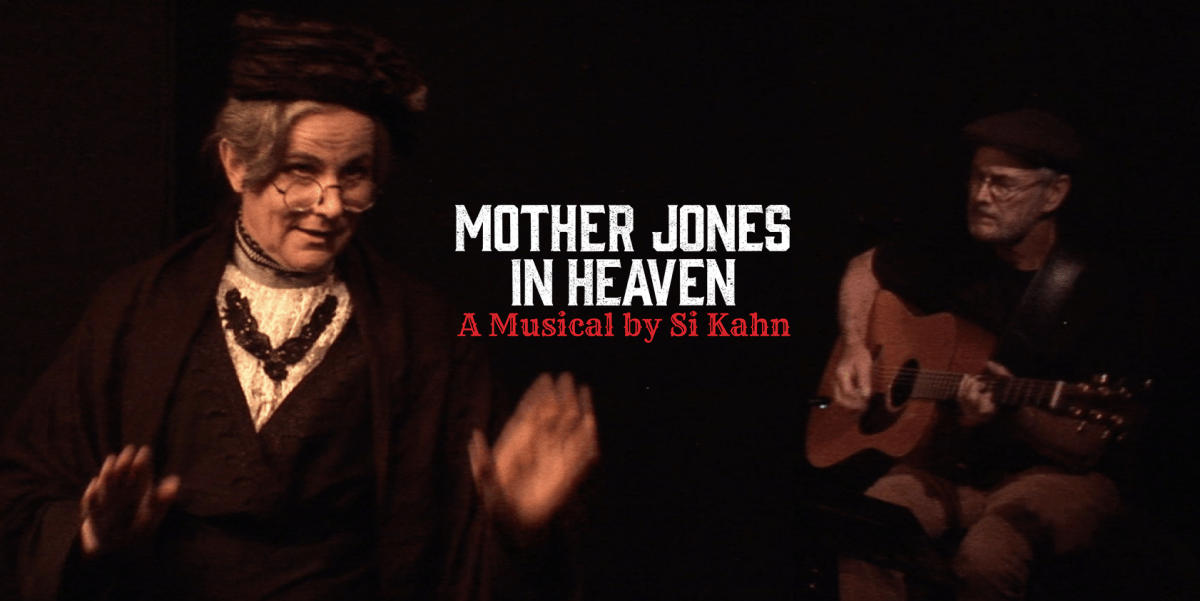 Mother Jones in Heaven
November 1, 2019 @ 7:30 pm

-

9:00 pm

|

$20
"Mother Jones in Heaven", a musical about the "most dangerous woman in America" comes to the IAHC this November. The production is sponsored by Mother Jones Heritage Project and Working Women's History Project.
"Mother Jones in Heaven", by Si Kahn, has one foot in storytelling tradition and the other in the American art of musical theater. In the late 1800s and early 1900s, legendary Cork-born Mary Harris "Mother" Jones championed the rights of workers to fair wages and safe working conditions. Mine and mill workers, child laborers and the poor were her "children." She fought with the most powerful tools she had; her words and her ability to inspire others to action. This powerful, humorous and romantic musical reminds us that her message of people taking action together is as relevant today as ever.
The play is directed by Jo Johnson and features Vivian Nesbitt, with John Dillon on guitar and harmony vocals.
"Mother Jones in Heaven" is Friday, November 1 at 7:30pm in the Mayfair Theatre. Tickets are $20 through October 29 and $25 thereafter. To purchase tickets, click below or call 773-282-7035, ext. 10 .
Online ticket sales have ended. Purchase tickets at the door. 
Tickets are not available as this event has passed.