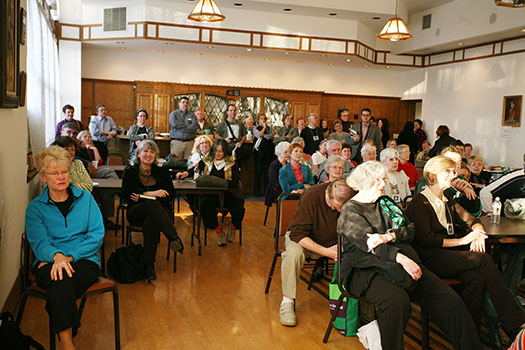 Tour the Irish American Heritage Center
Take a docent-led tour of the IAHC to learn more about our building and what the IAHC has to offer.
Our tours, led by our trained docents, typically last 45 minutes and include visits to our Library, Museum, Art Gallery, the Fifth Province Pub, and our classrooms and rental rooms. These tours are ideal for out-of-town visitors, school and civic groups, and senior organizations.
The suggested donation is $1 per guest, and we request that you book more than one week in advance.
We offer tours Monday – Friday from 9:00 am – 5:00 pm and from 9:00 am – 2:00 pm on Saturdays.
Want to schedule a tour? Call the Main Office at 773-282-7035, ext. 10.