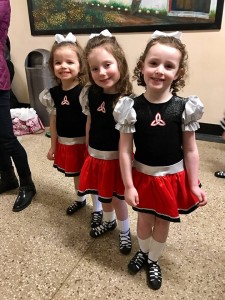 Trinity was founded in 1979 by Artistic Director Mark Howard, a two-time Emmy award-winning choreographer. In Trinity's unique program, instructors focus on the importance of having fun while developing self-respect and confidence in their students. The Trinity program is held together by its philosophy of empowerment that teaches students life lessons both on and off the dance floor.
The Trinity dancers have appeared in numerous feature films and on national television programs including The Tonight Show with Johnny Carson and, Late Night with Conan O'Brien, CBS This Morning, The Today Show, Good Morning America and The Martha Stewart Show to name a few.
Trinity Irish Dancers perform on TBA.
Trinity Irish Dancers Facebook