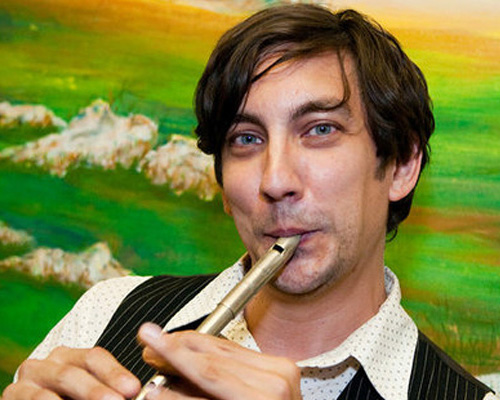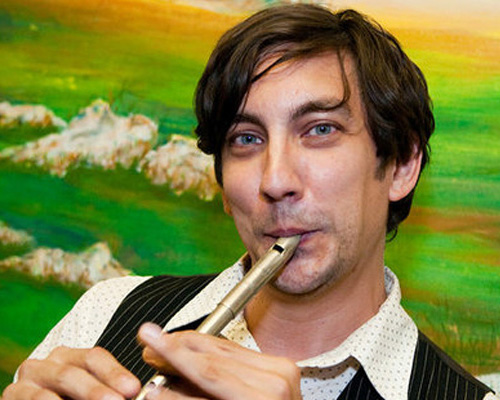 The halls are alive with the sound of music at the Irish American Heritage Center. The Center hosts music classes for children and adults, the oldest Irish music session in Chicago and live music every Friday and Saturday night at 9pm.
In addition to live music each weekend in the Fifth Province, musicians from all over the world visit and perform each year at the Center. We have hosted such Irish musicians as Ronan Tynan, Derek Warfield, Anthony Kearns, Liz Carroll, Maurice Lennon, Dennis Cahill, Martin Hayes, Gaelic Storm, Frankie Gavin and DeDannan, Tommy Sands, Jimmy Keane, the Elders, Phil Coulter and the Young Dubliners. Our 658-seat Auditorium, our Fifth Province stage, the Erin Room and the outdoor tent at Irish Fest are some of the venues where Irish music history is made at the IAHC. Check our website for upcoming concerts and performances throughout the year and don't miss some of the greatest Irish and Irish American performers as they stop at the Center while on tour.
In addition to large concerts, we offer a monthly Salon Concert Series in the Fifth Province, where friends and families meet to listen to traditional Irish music in an intimate setting. Past Salon Concerts have featured such performers as Baal Tinne, Sean Cleland, Chris Bain, Pat Finnegan and Paudie Gleeson, Each concert also showcases music of the younger generation such as the Academy of Irish Music and the Irish Music School of Chicago.
All musicians and music lovers are welcome to join in or listen to live traditional music at the IAHC's Open Session. The session is Wednesday night at 7:30pm in room 302. Players of any level are welcome. This session is one of Chicago's oldest sessions and has been around for more than 20 years. Grab your instrument or pull up a chair and listen to some of the finest local musicians around.
Want to learn to play the pipes, tin whistle, fiddle or sing with the choir? Click here for more information on music classes and lessons.