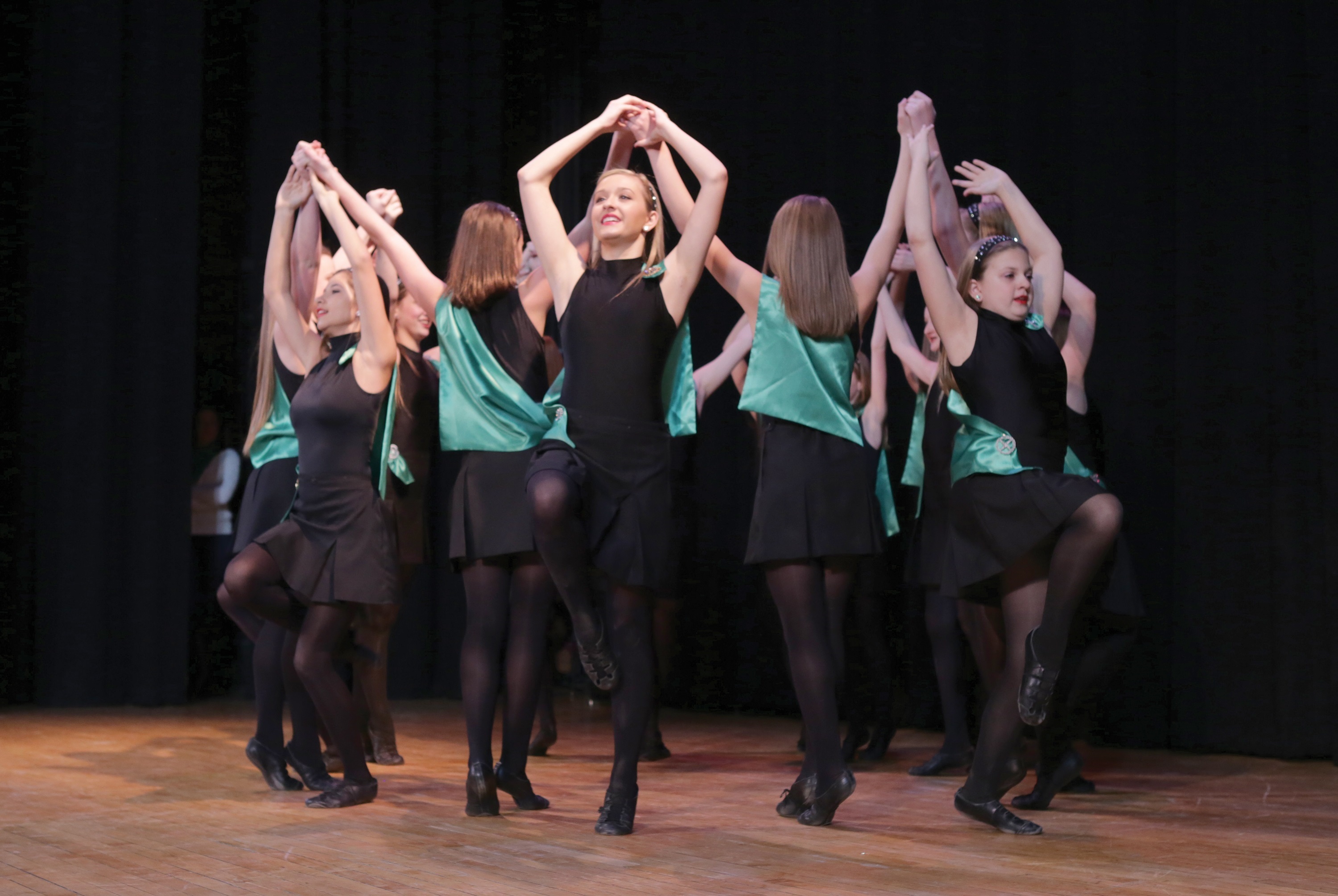 St. Patrick's Festival
March 14 @ 1:00 pm

-

11:59 pm

|

$12
Celebrate all things Irish at the annual St. Patrick's Fest on Saturday, March 14, 2020. The celebration is one of Chicago's largest St. Patrick's Day events and takes place under one roof at the IAHC.
The celebration follows the downtown Chicago St. Patrick's Day Parade and runs from 1pm to midnight and features traditional and contemporary Irish music, dance, food and drink for purchase, children's activities and an Arts and Craft Fair, with vendors selling Irish gifts. Visit the Library, Art Gallery and Museum for programming and exhibits, such as Irish language lessons, a genealogy workshop and a book sale.
Tickets are $15 for adults, or $12 for advance purchase through March 12. Children 12 and under are free.
Tickets can be purchased by clicking below, calling the IAHC office at 773-282-7035, ext. 10 or at the IAHC Office.
Schedule
First Floor
Fifth Province
1:15pm-2:30pm-Murphy Roche Irish Music Club
3pm-5pm-Tim O'Shea and Friends
3:30-Shannon Rovers
5:30pm-7pm-Tadhg Hickey
7:30pm-9pm-One of the Girls
9:30pm-11:30pm-The Chancey Brothers
Mayfair Theatre
1:30pm-Irish Heritage Singers
2:30pm-Rebecca McCarthy School of Dance
3:30pm-Mulhern School of Irish Dance
4:30pm-O'Hare School of Irish Dance
5:30pm-Trinity Irish Dancers
6:30pm-Mullane Godley School of Irish Dance
Room 109
Meals with Harrington's Catering and Deli
Room 111
Arts and Crafts Marketplace
Vendors: Bally.net, Rampant Lion Celtic Traders, Images of Ireland Mayfair Mercantile, Stones, Paper, Scissors and Galway Bakers, Nimble Thimbles, Blossoms and Berries and Diane's Place
Second Floor
Library
1pm-6pm
Library Reception Room
Book Sale
1pm-5pm-Genealogy Workshops
Library South Room
1pm-Irish Language Lessons: Irish Gaelic Toasts, Taunts and More
2pm- Lecture: Evolution + Endurance: Irish History
3pm-Lecture: Solving A Family Mystery with Genealogy and DNA
4pm-Lecture: Orange vs. the Green: What's Up in the North?
Museum
1pm-5pm
Tours and Exhibits
Art Gallery
1pm-6pm
Exhibits from artists who have displayed and created art at the IAHC and watercolor art demonstrations
Third Floor
Room 304
1pm-4pm Trinity Irish Dance Lessons
Room 309
Live music and food and drink
3:30pm-Shepherd School of Irish Music
4:30pm-Irish Music School of Chicago
5:30pm-Mark Piekarz
6:30pm-The Gaels
7:30pm-Patrick Cannady and Friends
Room 311
Food and drink
Fourth Floor
Erin Room
1pm-6pm-Kids Activities
2-2:45pm-Wiggleworms
3:15-4pm–Wiggleworms
4:30pm-Kilgubbin Brothers
6pm-7:15pm-Mulligan Stew
7:45pm-9:15pm-The Joyce Boys
9:45pm-11pm-Whiskey Mick